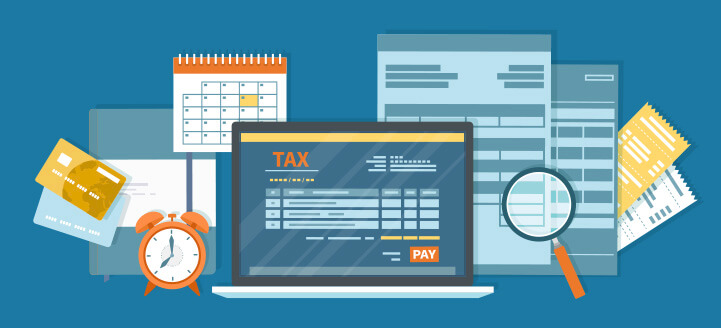 Individual Tax Preparation
Individual Income Tax Preparation Starting at $150
We offer individual tax return preparation for those who don't want to deal with the frustration and headaches that often go along with preparing their own returns. Our base preparation rate of $150 generally applies to someone who receives one W-2 and a limited number of 1099s. All returns are prepared and filed by a federally licensed Enrolled Agent.
We start the return preparation process with a no-cost meet and greet and situation analysis for every client. If you decide to have us prepare your returns (who wouldn't!), you can come in for another appointment or begin the process after our initial meeting. We interview our clients before the preparation process to make sure we get them every possible deduction they deserve. Talking with our clients to learn new and interesting things about their lives is also a vital part of our business because we strongly believe in building healthy relationships with them and developing friendships.
Our bookkeeping services are $45 per hour in-house or $50 per hour on-site. Please give us a call so we can determine your specific situation.
1. After completing the annual bookkeeping for the first time for a small deli in Oceanside we notice they have $100 thousand in gross receipts, but their operating costs exceed their gross income resulting in a net loss of $20,000. The owners don't understand because they offer great tasting, reasonably priced food products, a very nice place to come to, and have heard nothing but good things from their customers. After glancing over the income statement for the last year we notice they spent less than $500 on advertising and promotion. Therefore, we recommend that they consider spending more money on advertising because you can have the best product in the world, but without building a strong presence in the surrounding areas most people aren't going to know you even exist.
2. An insurance broker calls us up and says he knows how to input transactions into his QuickBooks, but wants us to look it over before he has his S corporation tax returns prepared because he isn't 100% clear on what is tax deductible and doesn't know bookkeeping that well. We look over his income statement for the last calendar year and notice he has only $60 thousand in income, but has $22 thousand listed under automobile expense. We let him know having automobile expense that high definitely raises a red flag for audit purposes and ask him if he took out a personal use percentage. It turns out he did not so we figure out his personal use percentage was 25% and record an adjusting journal entry with a debit to shareholder distributions and a credit to automobile expense bringing it down to $16,500.
Get in touch with us today
Bookkeeping Services Provided
Bank Reconciliations
Adjusting Journal Entries
Accounts Receivable and Accounts Payable Tracking
Financial Statement Preparation
And More
We also ensure that the whole team is included in the process and that no one is left out during the turnaround. The most crucial part is ensuring some degree of financial stability during the turnaround.
This is the most worrying part for most clients going through or needing a turnaround; it means that incoming cash flows will change completely. We help ease these issues through fantastic financial projections and a realistic view of what can be accomplished.
Creating a list of potential qualified prospects for your service or product can be daunting when you're beginning your business. However, this needs to be considered as a follow up on your Target Market Analysis so you can hit the ground running.